Essential Winter Gear
I think its about time I wrote this blog post and shared it with the world...Although it may have been a bit more useful when it was -2 degrees out a few days ago. Well either way here it goes! Read on to see what gear is essential for making it through the Winter Months.
Peregrine
Whats a peregrine you ask? Well its a falcon. Wait how is that an essential piece of winter running gear? Its not. But the Saucony Peregrine 8 is. Its the best trail shoe around. Its got great traction for keeping you upright. Its water resistant to keep your feet dry. Its got a rock plate so if you're off road you'll protect yourself from rocks and roots. Its got cushioning so when you're on road you've got a cushy ride to protect yourself from impact. Literally its the best shoe ever. Just don't tell the other brands I said that.
Hat/Headband
Gotta keep those ears covered. When the weather gets cold and the wind starts whipping having a great hat or headband is key. A great hat or headband will make your run exponentially better! The worst feeling for me is cold ears. I hate it. We've got a great selection of hats/headbands here at the Rhode.
Gloves
Now if you're my wife and you had to pick one essential winter item my guess is that it would be a solid set of gloves or mittens. If you're someone who tends to get cold hands when you're out there running a good set of gloves is key. Some have wind protection. Some are fleece lined and mittens are always the warmest option.
Baselayer
A good base layer will keep you toasty in the winter time. It sits against the skin, moves moisture, traps body heat and keeps it close to your core. Sometimes these are tighter fitting garments and sometimes they are a little looser. I prefer the looser fitting pieces because they're a little more vertsatile but some folks are not fans. Either way check out an awesome North Face Baselayer below.
Midlayer
What is the most important piece of running apparel in your wardrobe?! DING. Times up. Its the mid-layer. Why? It is the most versatile, wear it by itself when its warmer, wear it with a t-shirt when its colder, wear it with a long sleeve when its even colder and then throw a shell on top when its the coldest! Mid-layers are also great because they typically are a half or quarter zip so you can ventilate a little be when you warm up. Check out this awesome top from the North Face.
Shell
Not just for turtles any more a good shell will keep you warm, dry and protect you from the wind. These pieces go right over the top of your base or mid layer and typically have a higher nylon content so as to provide a little more wind and water resistance. These pieces tend to be warmer than you think because they are a great insulator, if water is not getting in very easily, then heat ain't getting out that easily either. Check out these great pieces from Brooks and North Face.
Pants/Tights
Pants and tights are essential to staying warm this time of year. Tights are always going to be a little warmer than pants as they'll sit closer to the skin. There are also some great options that have wind protection built in or have some fleece lining to keep you warm. Some of them will even have pockets built in so you can carry a key, credit card or phone. Below is an awesome option for keeping those legs toasty when you hit the rhode in the winter.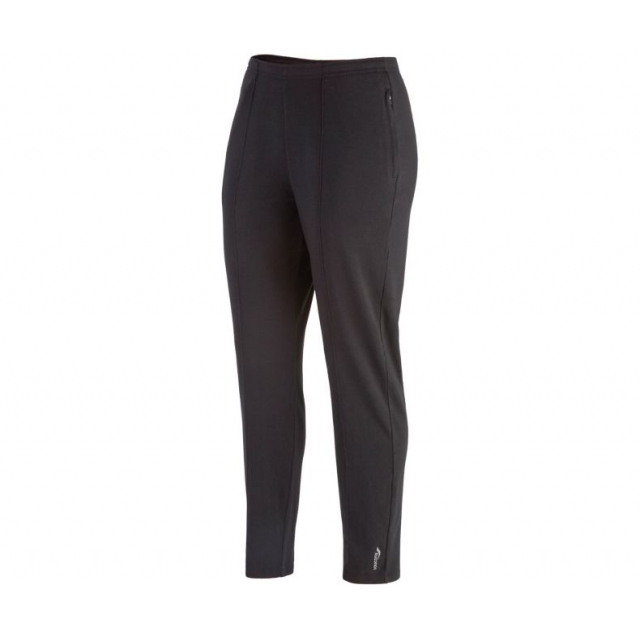 Socks
Socks you can't get away from them. They're super important in the Summer and super important in the Winter. The best option is to go with a polyester sock or a wool/poly blend, these socks are great at moving moisture and nobody wants wet feet in the winter...nobody. Seamless socks also help to eliminate blisters to make your run a little more comfy. Check out this awesome set from Feetures!
Lights
Even though the days are getting a bit longer its still rough getting out in the day time. One of the most important parts of winter running is safety. Make sure you are seen out there, we've got a few great items to help ya out on that front and one of em is brandy new at the shop. Check it out and make sure to be seen when you're outside!
So these are our essential Winter items we recommend for making your Winter runs a little more comfortable. Winter can be rough, lets get out there anyway. If ya ever have any questions about what to wear, reach out to the folks at the Rhode and we'll help you out!
Cheers,
Eric