Rhode

Runner and
Care New England
have teamed up to bring their employees a great sofa to 5k training program. Above you can see Jim give an overview of the program. We had numerous Care New England employees take part this Fall we had nearly 20 people get across the line in their first 5k at the Monster Dash 5k!!
Congrats on finishing your first 5k! Well done! We'll be reaching out to other local companies to set up a similar program.
:
The day after a hard workout or race make sure you listen to your body. Your muscles will be sore and need an easy distance run both to remove the lactic acid and to help deal with the soreness left over from the race.
A record of your training and running that helps you stay motivated, monitor your progress and spot trends in your running.
A great training Log that has running forums to discuss training, racing and more.
A type of workout to improve the lactate threshold; usually consists of 15-30 minutes of running at the lactate threshold speed.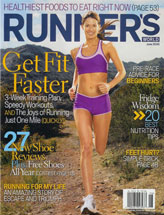 Best of
New England
/ 2006, 2007
BEST of RI/ 2004, 2006, 2010, 2012
Its not uncommon to see Rhode Runner staffers out on the roads, living their work. Less common, but not unheard of, is to see them running races in full tutu regalia. That's because the same guys and gals who take your feet seriously also know how to have fun with the sport. When you come in, be prepared to take a whirl on the in-store track or treadmill, put there for careful evaluation of your running behaviors. In addition to high-performance brands including Brooks, Saucony, Nike, Asics and New Balance, they also stock quality running accessories and equipment (although at last check, no moisture-wicking tutus).
Top 50 Stores in
America
/ 2008 / 2012
Want to know how Rhode Runner's managers train?...Follow these boring but informative blogs here...
Rhode Runner also has a blog with product reviews, informative articles and much more. Follow it here: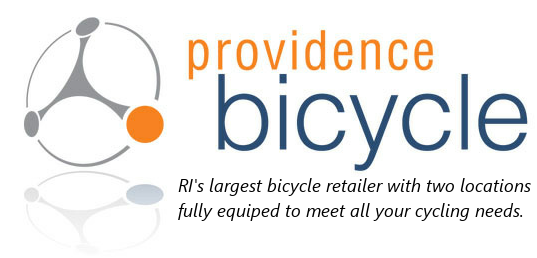 Visit our friends at Providence Bicycle for all your cycling needs!
Click
here
to donate to support Bradley Hospital.
Medicine for Humanity is currently seeking marathon runners to help raise money to save lives. Click
here
to find out more information.
A local runner Nicole Cocozza is running for Team USA Endurance in her first marathon to raise funds for U.S. Olympians and Paraolympians. Click
here
to help her raise funds by donating to the cause.