Five Tips To Get Out The Door
If you're like me you know that sometimes it can be tough to get out and run. I typically don't have to be to work until 10am and I still can't get out the door in the morning. So I thought I'd write down my top 5 tips to help you get out the door.
meet with someone.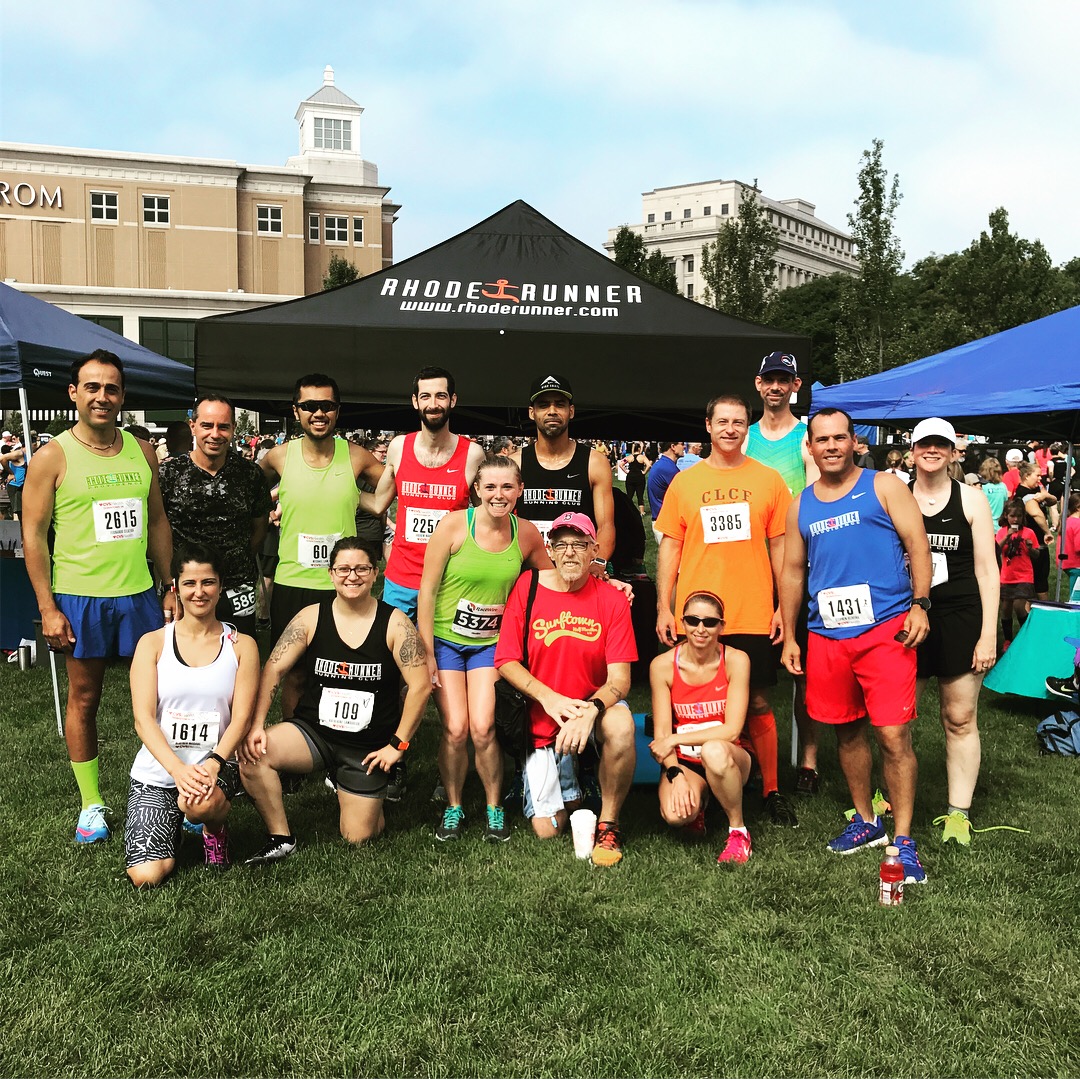 Having someone to meet with is the absolutely best way to get yourself up and out the door for a run. Whether you're meeting someone before work or after having a buddy to hold you accountable is one of the best ways to get motivated. Its also a two way street so you hold them accountable as well, it is literally how I got myself through marathon training two years ago. I would meet my friend Martin at 430am (yup) before he went to work just so we could get our miles in. I knew he'd be there and I didn't want to let him down.
music
Some folks do this already, some folks get frustrated when I'm trying to converse with them on the track and they're rocking out (you know who you are). But I completely understand music is a great way to get pumped up and pushed out for a run. Sometimes I'll get it going well before my run and get in the zone. I try to pick uptempo stuff to run with but whatever musical tastes you have music will help get you out there and keep you running. Unless you listen to lullabies...those may keep you in bed...
pick a fun spot to run
Choosing a new spot to run is always a great way to keep things interesting and fun. One of the reasons we move around during our BRG program is to mix it up and keep it fun. Finding a great trail or a park is a good way to get motivated. Plus if you drive there, what else are you gonna do, you may as well get your run in! If you need a good spot to run check out our post on some great places to run in Rhode Island.
mix up your run
Mix it up. We do intervals during our training session again to get you all fit but also to keep it interesting. When you're all done with the BRG crew you may find your runs getting a little boring and redundant. A great way to mix it up and keep yourself motivated is to throw in some intervals. You can use RunKeeper or just pick a few telephone poles. Maybe run 3 telephone poles hard and 2 easy, these are fun because sometimes those poles are little bit farther then they looked…
get dressed
Last but not least. Dress the part. Put on your kicks, your sweet running outfit, and get yourself psyched up to run. I'll do this every morning just putting on my running shorts and t-shirt get me in the mindset like "I'm going to run today".
So there ya have it. Those are just a few tips on how to stay motivated and get yourself out on the Rhode…oh look I did it again!
Cheers,
E-ROCK